03.28.2023
Rusty Holzer proud to support the Race for Hope
From the desk of Rusty Holzer –
We were proud to support the Race for Hope in Palm Beach, FL.
Way to go team Bilboquet!
I was fortunate to be able to attend the finish line of the race for hope benefit in Palm Beach. What a great morning for a wonderful cause. Audrey Gruss, the founder of the event, is a legend. There she was at the finish line, high-fiving, all who crossed!!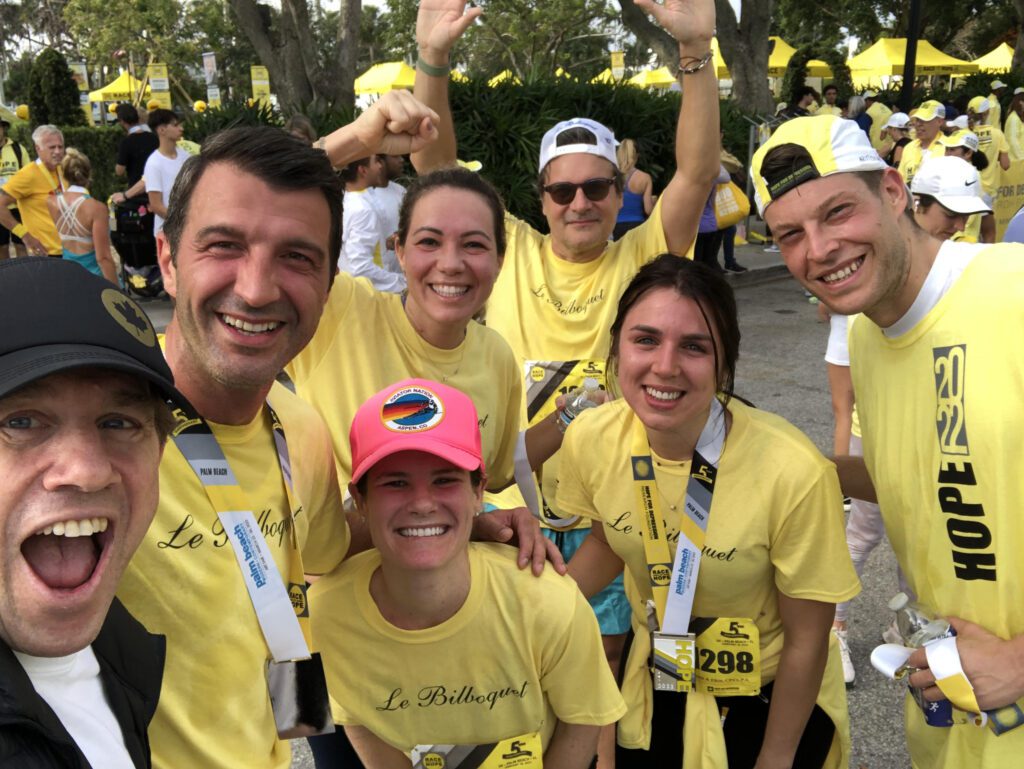 Related Posts
28.04.2023

A couple months ago, I had the honor of participating in the 5th annual winter event of Hope for Depression Research Foundation (HDRF). The 2023 Palm Beach 5k Race of Hope to Defeat Depression commenced...

Read more

It is no secret that I love sports and horse riding. When an organization manages to combine charity with an appreciation for these beloved activities, I am truly blown away. In February, Polo for Life,...

Read more

May 25 marks the 372nd Harvard Commencement. It is a pleasure to witness future generations completing their academic endeavors. As a proud alumnus of Harvard College, I am filled with a sense of nostalgia. I...

Read more